Case, Q8
"When everyone focuses on growth potential and prioritises customers equally, our benefits increase"
Trine Risager, Head of Credit & Collection at Q8, talks about the value and importance of support functions joining in change journeys.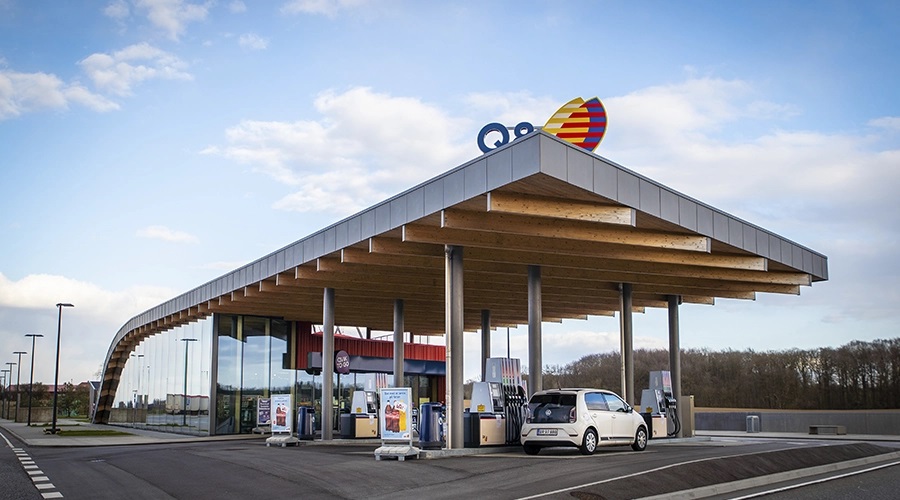 Number of employees
3,840
We succeed because the entire organisation is involved
"It's always interesting to compare yourself to others in the industry. So, we were very curious when our Head of Sales told us about Future Sales. I used to be responsible for our customer centre, so I work to ensure that credit – and all other support functions – are seen as partners for sales. Contributing across disciplines is a cornerstone of Customer Agency's approach, so the programme matches my mantra."
From hunches to specific numbers
"25 sales and support employees completed the SalesScoreCard. We had a sense of our strengths and weaknesses, but it piqued our common curiosity when hunches were converted into specific numbers. Which of the 7 virtues could we use to kick-start a self-reinforcing process of change for lasting growth?"
Now we prioritise growth potential
"The recommendation was to clarify value generated for customers, create strategic coupling and activate insights. Customer Agency interviewed 25 customers and we sent questionnaires to 18,000 customers, of which 3,000 replied.
Of those, as many as 47% gave us comments along the way – some about sustainability, which is important for our future growth. Based on this data, and a detailed analysis of the customer journey, Customer Agency designed a segmentation model with built-in prioritisation for growth potential. For sellers and credit professionals, adjusting habits is an identity and culture change, but we have come a long way for three reasons: We work together, everything is data-based, and we document through social contribution measurements."
Annual diagnosis ensures pace and focus
"The segmentation will help us to continuously optimise our activities and timing, so customers feel that we prioritise them. Specific initiatives have already been implemented, and the plan is that once a year we will take our bearings all the way around to assess whether our speed and direction will also have potential in 1-2 years. This process has created a cohesion that gives us both muscle and motivation. So, my advice to other companies is: Rip off the Band-aid and start defining your key to growth."
Solution
Sales diagnostics, segmentation model, customer journey, Customer Care
Benefits
Increased customer loyalty, higher business volume, greener profile