Knowledge alone is not enough
YOU NEED TOOLS TO CONVERT KNOWLEDGE INTO VALUE
At Customer Agency, we are constantly developing tools based on facts, experience and results. In Future Sales, our Market Director Peter A. Jensen has been the researchers' wingman and main architect behind the unique SalesScoreCard. The SalesScoreCard is therefore based on both research and sales practice.
An easy and effective tool, the SalesScoreCard activates research results by diagnosing the company's sales practices and defining the path to growth.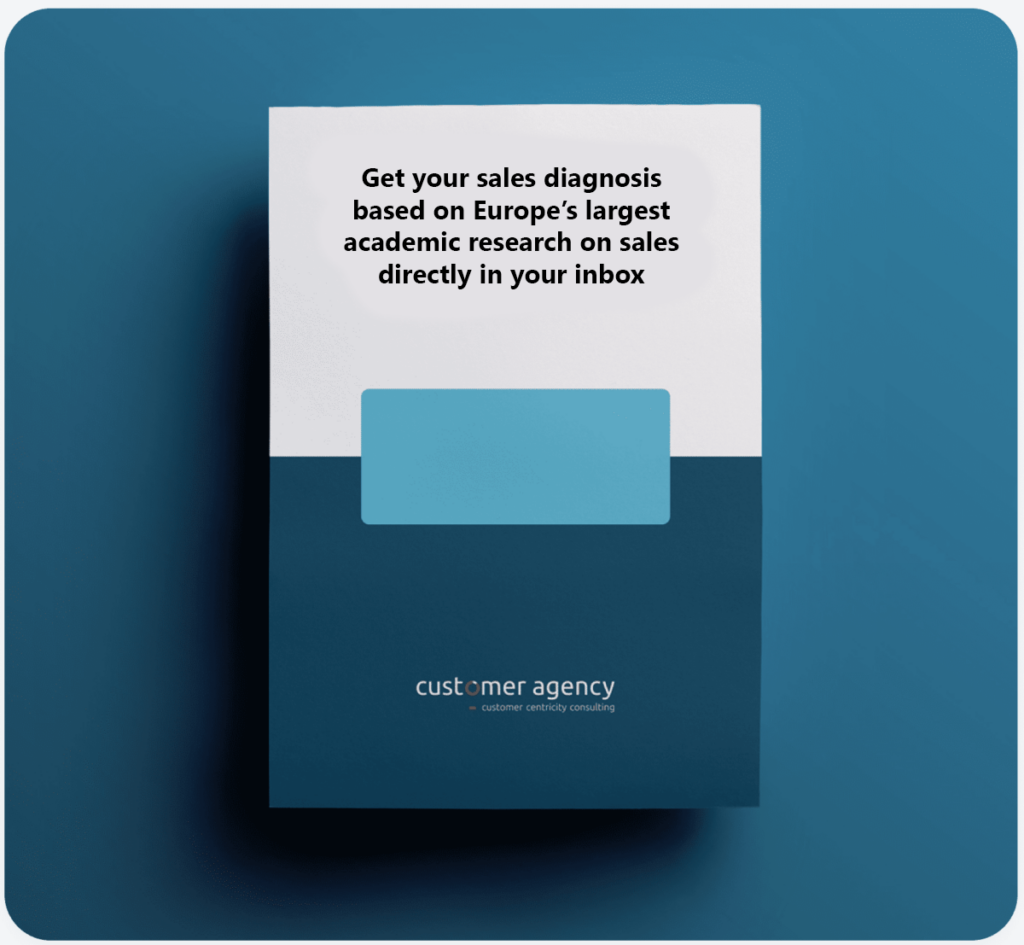 HOW WELL ARE YOU PERFORMING?
The SalesScoreCard produces a sales diagnosis
The SalesScoreCard measures how well you perform on the 7 sales virtues compared to the best.
The resulting sales diagnosis includes recommendations on which sales virtues you can develop to optimise sales, additional sales and customer retention.
We use the SalesScoreCard to:
Take the company's sales temperature before the first meeting in order to present a customised presentation
Perform a 360-degree screening, in which all relevant employees participate
Take the test

THE TEST RESULT IS YOUR GUIDE
Are you ready for growth?
Your SalesScoreCard provides answers to:
What priority virtues can catalyse both joint and individual achievements and progress?
Do you have hidden untapped pockets of growth?

Valuable insight
Get numbers to show your customer readiness
We map your own customer-centric behaviours and benchmark with our Customer Readiness Index.
Then we attach real numbers to your customer readiness and focus clearly on your starting point in the form of:
Key figures and horsepower
Take the test

CONTRIBUTING ACROSS THE ORGANISATION IS ESSENTIAL
Growth plan and expected impact
We combine the sum of the sales virtues' scores with our analysis of the starting point and the company's growth potential. Against this background, we present a growth plan, including expected increases in sales efficiency, loyalty and financial growth.
Essentially, our approach triggers value creation across the organisation, and thus the growth journey is the responsibility and concern of the entire company. Just as the researchers have defined in virtue number 4 "Synchronising mutual understanding".
"It's easy, it's clear – and everything is documented, so the sales diagnosis results are 100% reliable"
Curious about your Market Benchmark?
CLAIM: IT WILL BE AN EYE OPENER
You probably already have a hunch about which sales virtue parameters you perform well on and which virtues need more attention.
But how do you compare against your competitors? And even more interesting: How do you perform compared with the best? What can you learn from them? And what results can you achieve?
Synchronising mutual understanding
The difference between customer insight and self-insight at different positions and levels in the organisation will be an eye opener. An eye opener that for most people will be exactly the motivating force they need to kickstart a journey of development across the company.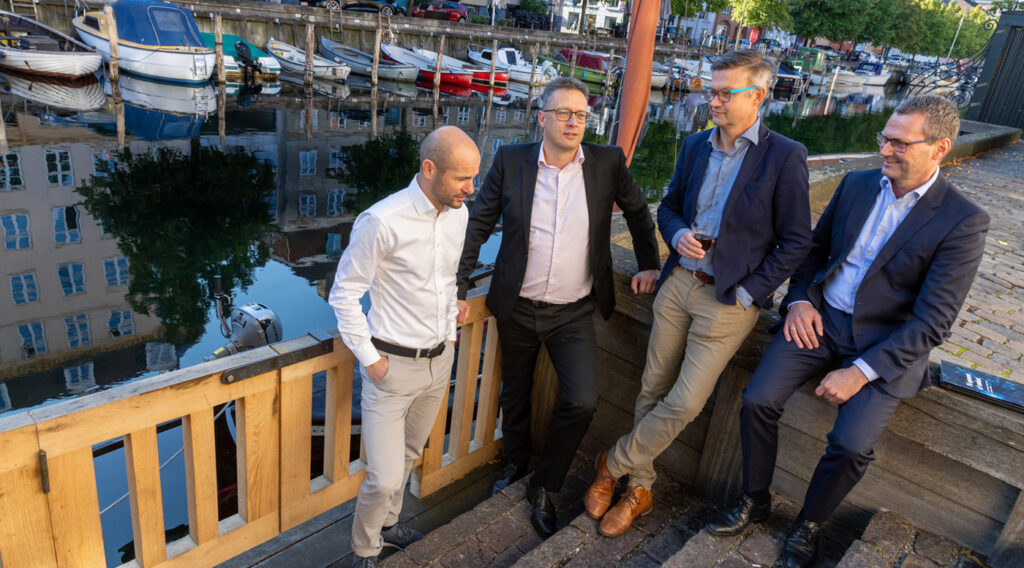 Want to test your performance in an environment of trust?
PROVOCATION THAT CREATES CURIOSITY
Most companies feel provoked by how differently the company's various functions respond to the SalesScoreCard. Often this feeling of provocation becomes the inspiration that creates curiosity for finding out:
How the company can create mutual understanding
Which sales virtues the company can develop to optimise sales, additional sales and customer retention
How everyone across the organisation can contribute to customer insights, customer loyalty and commercial excellence
Test yourself – it takes 7 minutes
The SalesScoreCard benchmarks your sales practice and identifies specific optimisation opportunities
Take the test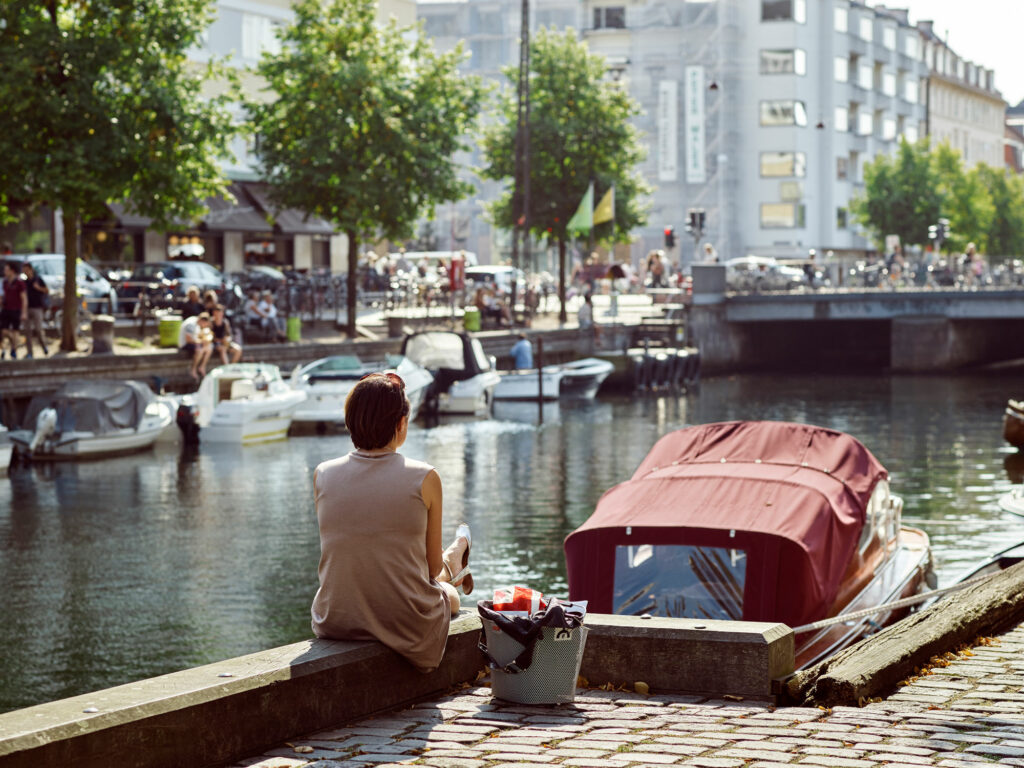 "With research and fact-based documentation of where the shoe pinches, we initiate and guide a data-driven change process that breaks down barriers and creates openness, understanding and ownership."
Email
Our experienced team is here to help.
Telephone
Monday to Friday: 8 AM – 5 PM
Office
We work in the heart of Copenhagen.
Langebrogade 3K, 1411 Copenhagen K, Denmark